You've all heard the legend of the chain…join Master Talon and just kathy to learn the 'ins and outs' of this orgasmic play technique as well as the fine art of fisting. Class covers the basics of choosing your equipment, important safety points, the benefits of lube, and protecting yourself from the squirting so you'll be ready to try your hand at these vagina pleasing games!
Date & Time: Friday, June 17, 2016
Where: The LGBT Center, 208 West 13th Street (bet. 7th & 8th Ave), NYC
Cost: $5 members, $10 nonmembers
About Master Talon & kathy
Since starting his journey as a boi nearly two decades ago, Master Talon has evolved into a dedicated member of the Leather community with a passion for teaching and sharing.  Introduced to the Tampa fetish community in 2013, justkathy joyfully discovered an extended lifestyle family and a ready outlet for her love of community and service.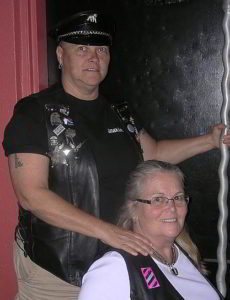 Since their meeting, Master Talon and kathy have built their power exchange relationship on a foundation of trust, respect, communication and community service. Their combined love of teaching, sharing and building community connections directs much of their life activities. Chosen to represent the sunshine state as titleholders for the Florida Power Exchange contest. they enjoy meeting, interacting with and sharing skills and knowledge with communities throughout Florida.