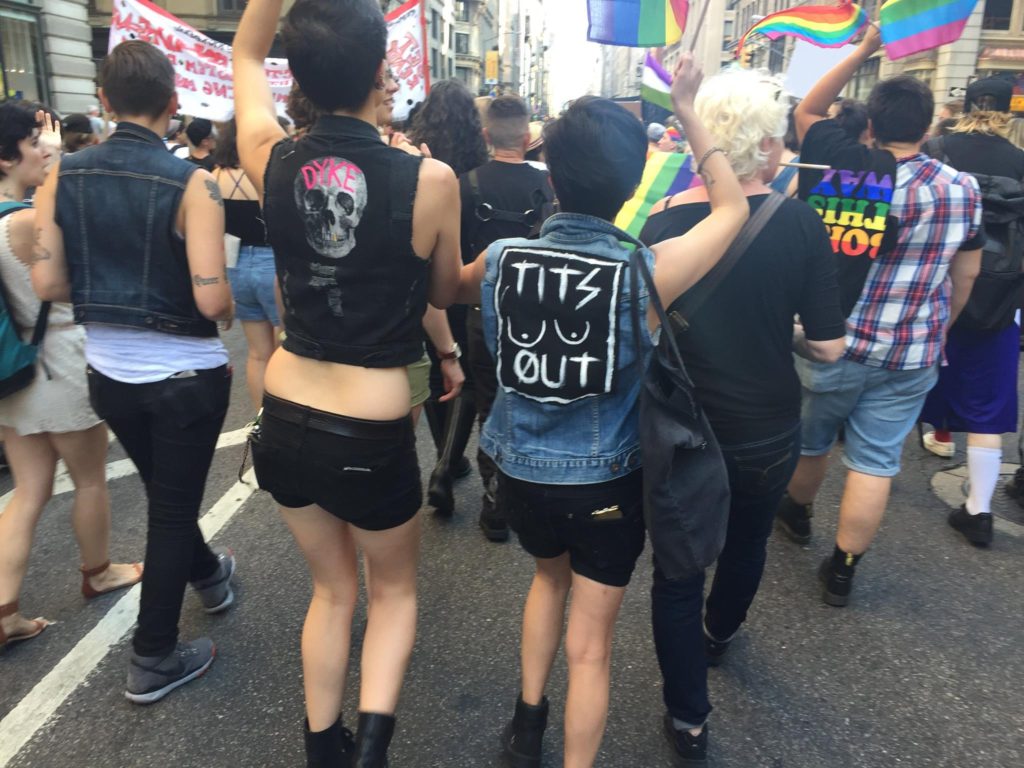 Date & Time: Friday, June 23, 2017 · 8:00 PM – 9:30 PM
Location: Two Boots Pizza 284 5th Ave, Brooklyn, NY 11215 – Meet at the back tables.
Cost: Pay for what you eat or drink
Dress code: Whatever makes you feel sexy.
The kinky fun continues at Submit this month. Join Lesbian Sex Mafia for pizza before we enjoy Brooklyn's longest running women/trans, sex and play party. You do not need to be a member of LSM, Just please meet LSM and Submit's gender policy. This is perfect if you don't want to go to a party alone.
Submit Party is located in Park Slope, Brooklyn. (please call 718-789-4053 for exact address) It's the city's hottest sex and SM party for the women and trans community will feed your appetite, whether you're a voyeur, experienced player, novice, or just curious, you're sure to find something to satisfy!
Saturday June 24th – Meet us in front of the New York Public Library lion on the corner of 42nd and 5th @ 4:30pm

Join the Lesbian Sex Mafia as we join the 25th annual New York City Dyke March. The New York City Dyke March is a protest march, not a parade. The March is a demonstration of our First Amendment right to protest and takes place without permits or sponsors and the Lesbian Sex Mafia will be there.
Join like minded Dykes as we organize among ourselves to fight for our rights, safety, and visibility. Thousands of Dykes take the streets each year in celebration of our beautiful and diverse Dyke lives, to highlight the presence of Dykes within our community, and in protest of the discrimination, harassment, and violence we face in schools, on the job, and in our communities.
Cee Jay (Mr. Eagle 2014) and The Leather Heart Foundation has extended an invitation to LSM and their members to march with the NYC Eagle and the leather contingent in NYC Pride. Invites are open to all genders and orientations. Sunday June 25th @10am
Meet up time and locations will be updated shortly before the march. Their event listing is here: NYC Eagle Pride Event Posting
Happy Pride Y'all!
[contact-form][contact-field label='Name' type='name' required='1'/][contact-field label='Email' type='email' required='1'/][contact-field label='Comment' type='textarea' required='1'/][/contact-form]