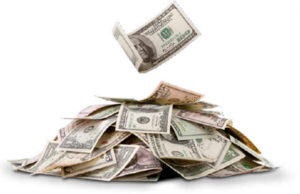 Date & Time: Friday, October 27th, 2017 · 8:00 PM –10:00 PM
Location: LGBT Community Center 208 W 13th St, New York, NY
Cost $5 Members, $10 Nonmembers
Dress code: Whatever makes you happy
One of the biggest misconceptions about kink is that, in order to do it "right," you must give up your life savings, your first born, and then some. This class will work to dismantle that notion, showing the multitude of ways that you can let your freak flag fly without breaking the bank. There will be a range of topics covered, from pervertables to creative kink to resources and organizations that will help to make things easier on your wallet while providing you with the tools you need to make your dream scenes come true.
Please note: this is not a skills based workshop. You won't learn how to use a flogger, but you'll certainly learn how to make one!
Presenter Bio:
Destiny Amber is a self-identified switch who gets her kicks from making both bottoms and Tops curse at her. She spends her time bouncing around events in Philadelphia and the greater Mid-Atlantic region, volunteering both her graphic design skills and her dyke powers for a number of events and organizations. She currently leads the Philly TNG group, providing support, resources, and outreach to some of the most vulnerable in our community. She is a proud supporter of Team Friendly, an organization working to end the stigma of HIV, and co-runs the Philadelphia chapter. She is proud to have represented the Philadelphia community as Philadelphia Fetish 2016.
When she is not attending events across the region, she can be found curled up with a book or just generally being a nerd. She is a proud and snarky Slytherin who embraces her love of terrible (and smutty) fan fiction and acknowledges that she acts like a cat more often than not.
[contact-form][contact-field label="Name" type="name" required="1″][contact-field label="Email" type="email" required="1″][contact-field label="Message" type="textarea"][/contact-form]