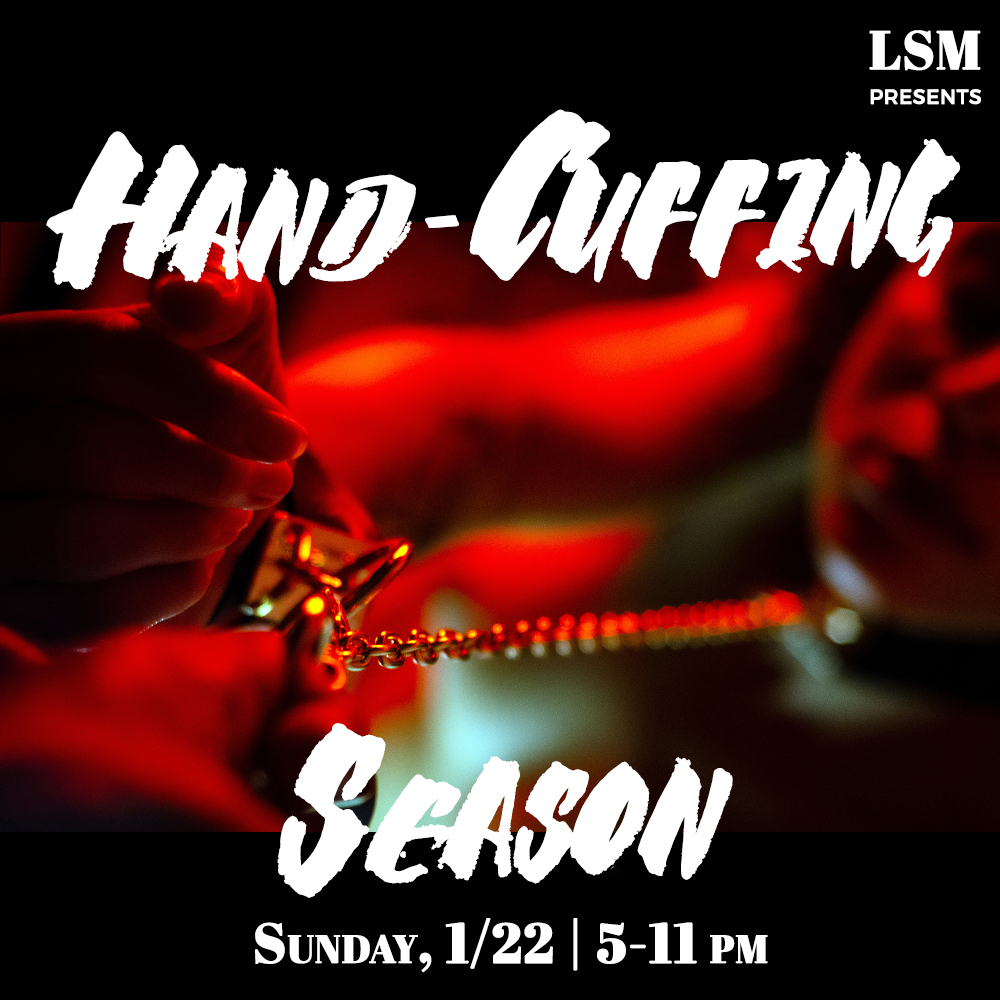 Pricing: $20 Members, $30 Non-Members (+ Fees)
Limited "Reduced Pricing – Hardship" tickets at $15 are available.
Door Entry with COVID Rapid Test Required: Timed tickets between 5-8PM

No Waitlist! No Tickets at the Door!
Season's Beatings and Happy New Year! LSM's Winter Party is back with a hot new name: Hand-Cuffing Season. It's time to find those special someones to enjoy the colder months (…or hours…or minutes) with. Get ready for two floors of delightful debauchery: multiple St. Andrew's Crosses, play benches, cages, hard points for rope play, and beds (👀) for fun. Need help finding that special person or two (or three)? Join speed-dating at 7:30 and get your cuffs ready. 😉
COVID-19 Protocol: Hand-Cuffing Season is a play party that requires a COVID Rapid Test with door entry. Timed entry tickets are between 5-8PM. Doors close at 8PM.
Every 20 minutes, people will be checked in from the ticket list and take a COVID Rapid Test. Once the negative test result is confirmed, you'll be allowed inside the party area. Masks are required during testing; after a negative test result, masks are optional. Please bring your own COVID rapid test.
LSM will not have a waitlist this year. Once tickets are sold out, they're gone.