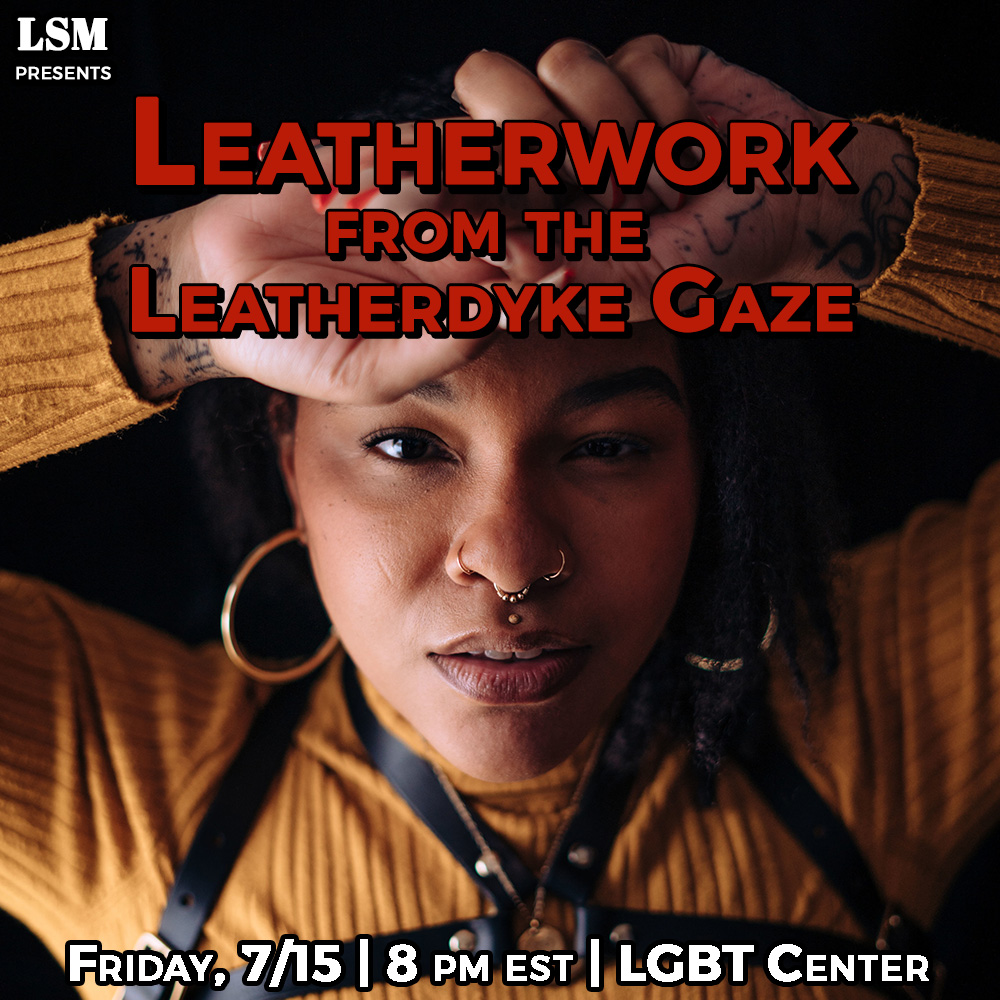 OUR FIRST HYBRID WORKSHOP!
From leather hides to leather shine! Do you drool over leather fetish wear and want to know a little more about the process behind making y'all all of your sexy harnesses? Curious about what inspires designers? Come hear Kolby Brianne of Kolby Brianne Leather talk about her journey as a leatherworker and how it relates to her kink journey and love of ritual. They'll also be sharing some leather care/bootblacking tips they've picked up along the way; so bring some of your leathers, saddle soap and conditioner to enjoy a nice, relaxed space of shared learning on how to keep leather looking gorgeous for years to come.
Bio:
Kolby Brianne is a Black, non-binary Femme Leatherdyke and Leatherworker currently residing in Connecticut. Their leatherwork brand Kolby Brianne Leather focuses on simple, unique, sexy pieces for everyday life and play that anybody of any size can feel good in. She began her kink and leatherworking journeys around the same time and loves to bring her perspective as a Femme and as a switch to the design process. They look forward to using their manicured hands to make leather for many hotties for many years to come.
PLEASE NOTE: This workshop will be a hybrid model, where our workshop will be held in person and also stream on Zoom for those who are unable to join us at The Center. (First time doing this, so be patient with us!)
If you are attending in person, vax cards are required and you must wear a mask in the room. Please be comfortable with the possibility of your voice and/or masked face may appear during the workshop stream.
If you are attending via Zoom, please respect the privacy of your fellow attendees. Do not screenshot nor record the workshop.